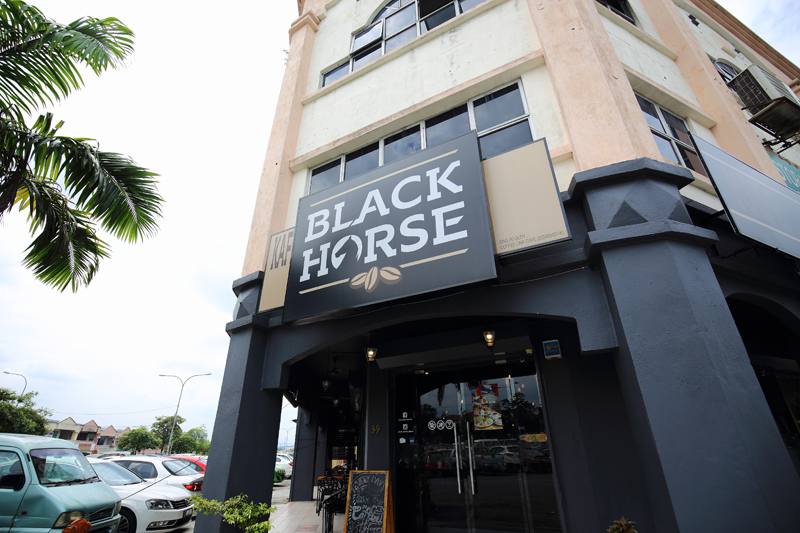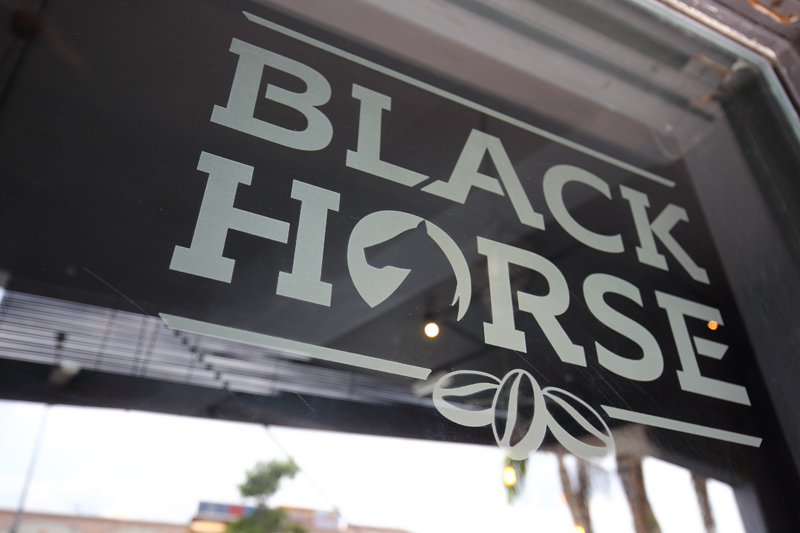 Black Horse Café is a wholly owned company by Coffee Link Cafe, located in the bustling business district of Pusat Perdagangan Seri Kembangan. The name 'Black Horse' has a symbolic meaning in representing the cafe's strong passion and dynamicity in serving extraordinary food to customers in the most efficient and effective manner.
It is always the priority of Black Horse Cafe to create good food to satisfy your palate. The cafe's motto is 'Eat Well & Enjoy Your Dining with Us!' We want our customers to have the best from the food they consume and therefore we always perform our best in presenting extraordinary food for you.
Serving food from hot kitchen and beverages from coffee counter, our cafe presents a vast array of western, local & fusion cuisines with perfect blend coffees and other beverages. (Elaborate on coffee & other beverages specialties.
Most sauces, marinades or pastes are specially derived with an additional twist of flavour from secret recipes created from our skilful chefs in our very own kitchen. The cafe serves no pork in order to cater to a large diversity of customers.
As a family casual dining cafe with a cozy ambience, the cafe conceptualises indoor & al fresco dining, offering occasional live latte art & musical performances to entertain guests of all ages & races. The vibe here is all around good food & good fun.
Ours are made in-house and with special recipe by our skilful chefs in our very own kitchen. We want our customers to have the best from the food they consume here at Black Horse that's why we do our best to produce the extraordinary food for you.
Development & Status
The company was incorporated in April of 2015 and has been profiting through its first financial year.
The Looks of the Café and Restaurant
The cafe has 80 guests sitting capacity.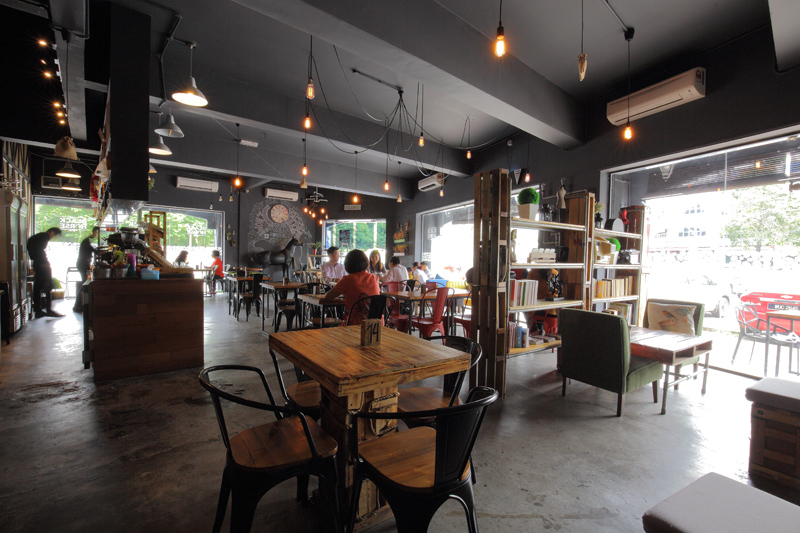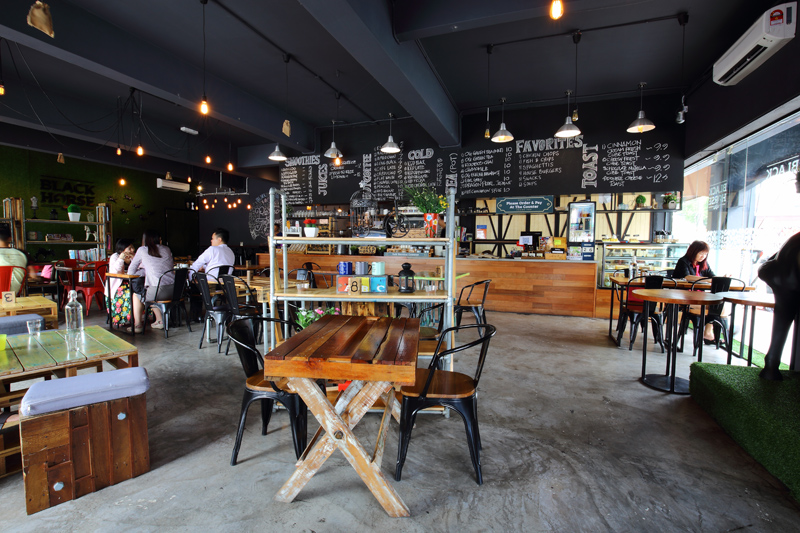 Interior
Rustic and simplicity in design to create cosy ambience to our customers.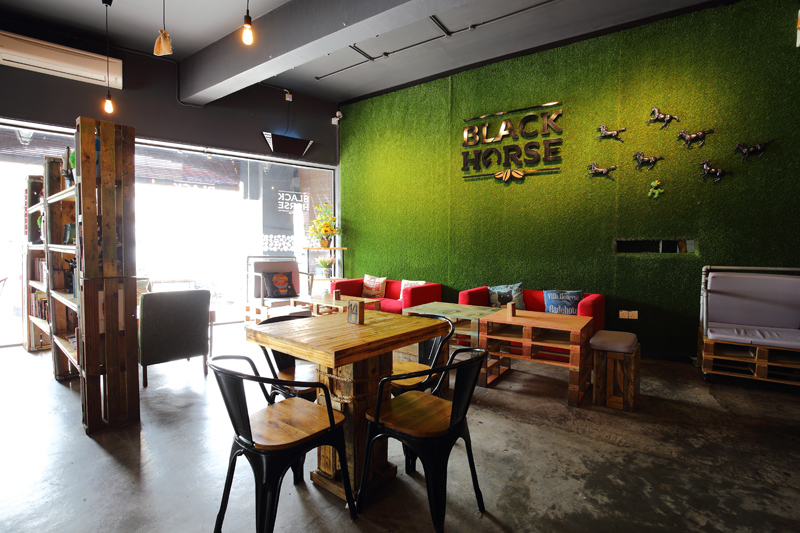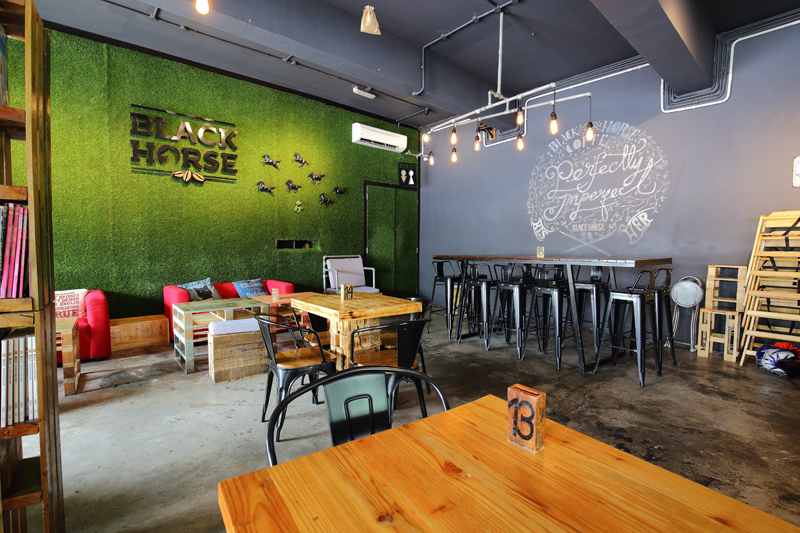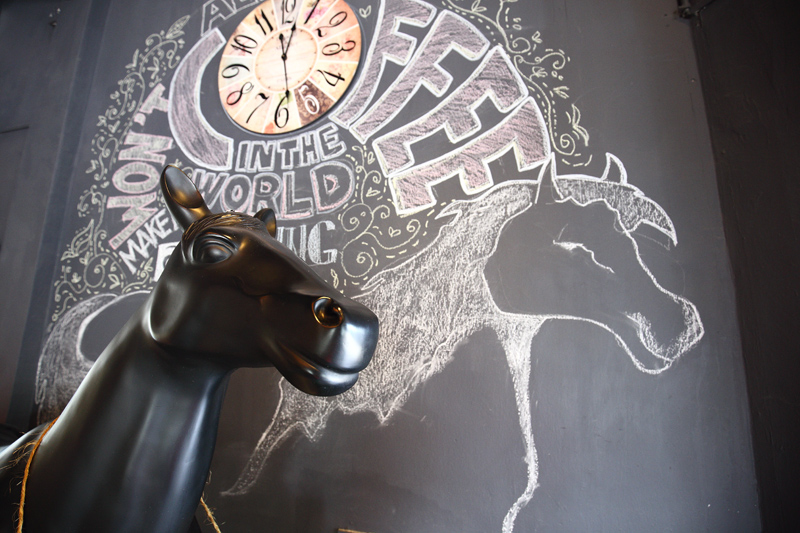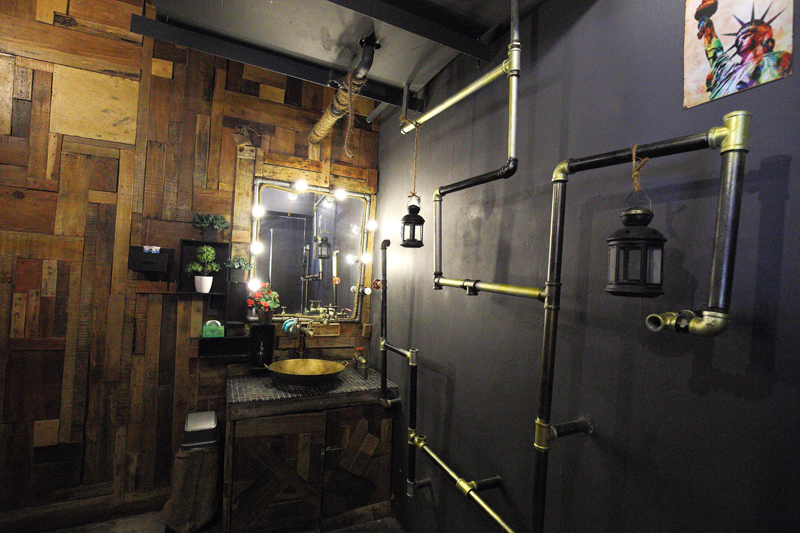 Coffee Counter
Coffees & beverages menu on chalkboard & coffee preparation area.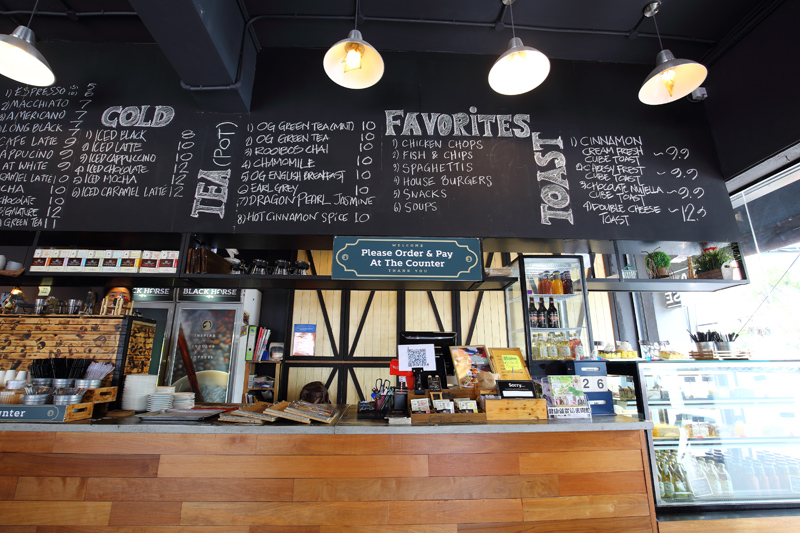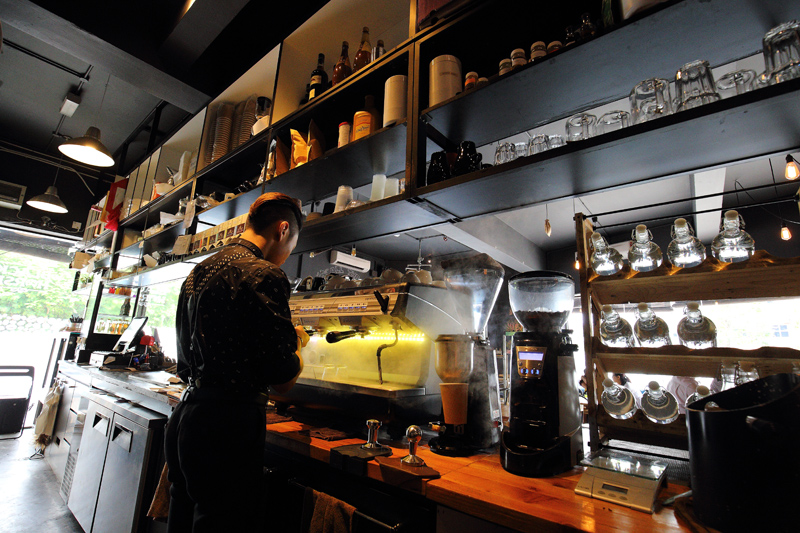 Cakes Counter
Bakery display case and chalkboard to present bake of the day.
Products & Related Services
Black Horse café offers delectable & presentable menu at your best value in ensuring your memorable emal experience.
The Menu
Our ultimate goal is t create light satisfying meal with nutritional value at an affordable price. Our menu offers a wide selection of western, local & fusion cuisines from entree, main course to dessert in tantalising your ever changing palate.
Food Production
Black Horse' coffees & beverages are prepared at the coffee counter by our professional baristas & personnel with excellent skills in customer service. Meals are served from our kitchen by our competent & reliable chefs with many years of experience in the food industry. We practice strict food hygiene & adhere to high standard of sanitation without compromising to food safety & quality in our food handling method.
Operating Hours & Systems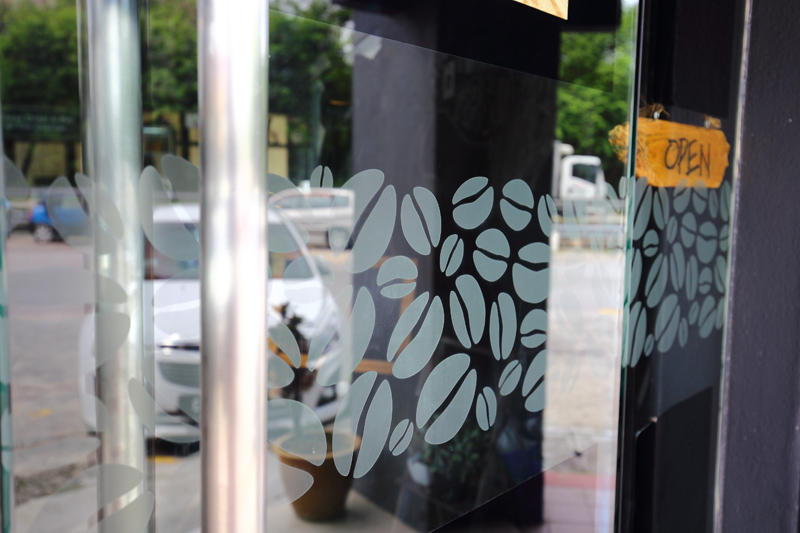 We operate daily from 11:30am to 12:00am.
Black Horse understands customers well without compromising on quality and safety. Our food, coffee and beverages are constantly tested for freshness to ensure the highest standard in quality and safety. A big emphasis is places on designing new recipes and beverages based on the market needs.
Target Market
Black Horse's cafe and menu concept are set to attract 3 different customer profiles:-
The Young and Adolescent – This category of youngsters are active in socialising and enjoys trendy fast food and beverages when spending leisure times with their friends.
The Family – This category would always look for affordable and awesome meal at the best value and cosy environment when spending quality time with their loved ones.
Curious and open minded – "If you try it, you will like it"- Through marketing, publicity, and word-of-mouth, this category would seek out a new experience and learn that food can be tasty, fun and convenient. This example can be seen in our inexpensive Black Horse HI TEA Delight.
Black Horse's sales projection targeted at RM120,000.00 and above per Month.
Future Plans
In five years time, Black Horse Cafe aims to have 20 restaurants around Klang Valley, Johor, Penang and Singapore.
At Black Horse, we carefully crafted out menu to present only the best. To us food is our priority but it is also an art. It must be pleasant to the eye as well as tantalising to the tastebuds. Set in a chic and vibrant environment, coupled with our warm and approachable staff, these are our key ingredients in creating a unique gastronomy experience.